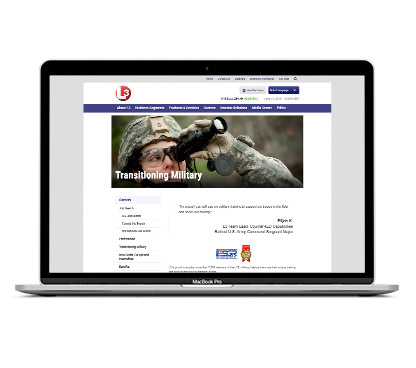 Transitioning Military
L3 is proud to employ more than 7,700 veterans of the U.S. military, helping them use their unique training and skills to meet our customers' needs.
Many of L3's top business leaders are former military personnel who provide critical insight and support for using L3's advanced technology and services to protect our country's freedoms.
Be part of our mission. be L3!
Learn more about our veteran hiring efforts or search jobs using your MOC.